RIVERSIDE RECYCLING OFFERS A WIDE VARIETY OF RECYCLING

PROCESSING OVER 5 MILLION POUNDS OF MATERIAL ANNUALLY
Items we currently recycle:
PLASTIC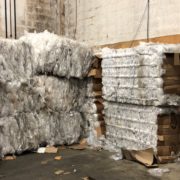 Thermoplastics can be remelted and reused, and thermoset plastics can be ground up and used as filler, although the purity of the material tends to degrade with each reuse cycle. There are methods by which plastics can be broken down to a feedstock state.
High-density polyethylene (HDPE)
Polyvinyl chloride (PVC)
Low-density polyethylene (LDPE)
Polypropylene (PP)
Polystyrene (PS)
Acrylonitrile butadiene styrene (ABS)
Polycarbonate/acrylonitrile butadiene styrene (PC/ABS)
FREIGHT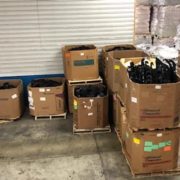 CARDBOARD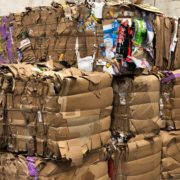 PALLETS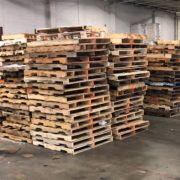 GAYLORD BOXES
Call (616)451-0288 or Fill out form below to set-up your initial consultation or to get a quote on your recycling needs.